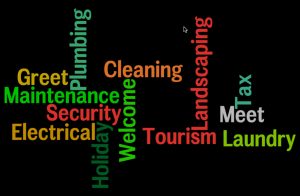 We offer a wide range of services from Meet and Greet to Property Maintenance. We can also help you with the Financial and Legal requirements for rental properties within the Andalucía and Malaga Region.
How we serve you, the Owner.
When you contract us to provide your Property Management Services we will:
Carry out a Contract Audit of the apartment to define the inventory and state of the property.
If appropriate, make recommendations for any changes required.
Advise you on any legal requirements.
We will then carry out Monthly checks and provide a report on the property in as far as:
Checking water and electricity supplies,
Flush and check all toilets, run taps and showers,
Water any indoor plants,
Check shutters, blinds and grills are working correctly,
Check any Mail boxes,
Check windows are secure.
If any maintenance is required we can source and manage any work through a range of companies including:
Air Conditioning.
Electrical.
Interior Design.
Landscaping.
Marble Floor Polishing.
Painting and Decorating.
Plumbing.
Satellite and Fibre Optic Television Systems.
Security Systems.
At FairyDust we ensure we maintain a good knowledge on the legal aspects of owning and letting a property. We can:
Provide advice on what you should be doing to avoid problems.
Put you in touch with local Professional Services (Accountants and Lawyers).
Help with Town Hall and local rates (IBI).
Liaise with the Tourism Authorities.
How we serve your clients.
A Personal Meet and Greet Service
Provide a Welcome Pack (if agreed with owner).
Provide contact details for 24 hour support
Provide Laundry and Cleaning Services prior, during and after bookings.
For fuller details of our services and a copy of our terms and conditions, please request them by using our
Contact US page.
You may also like to see what our clients have said about our services in our Owner's Review Page.