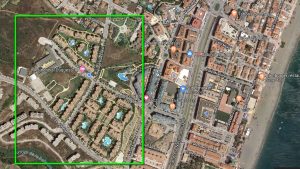 Residential Duquesa is a popular residential area in the northern area of San Luis de Sabinillas. There are three resorts each with their own swimming pools.
They are gated communities arranged in four story blocks of 2 bedroom, 2 bathroom properties.
Due to Spanish regulations we are unable to take bookings, but we would be more than happy to put you in touch with the owners, or their agents, if you would like to rent one for a week or more. The pictures below show a typical resort and apartment.