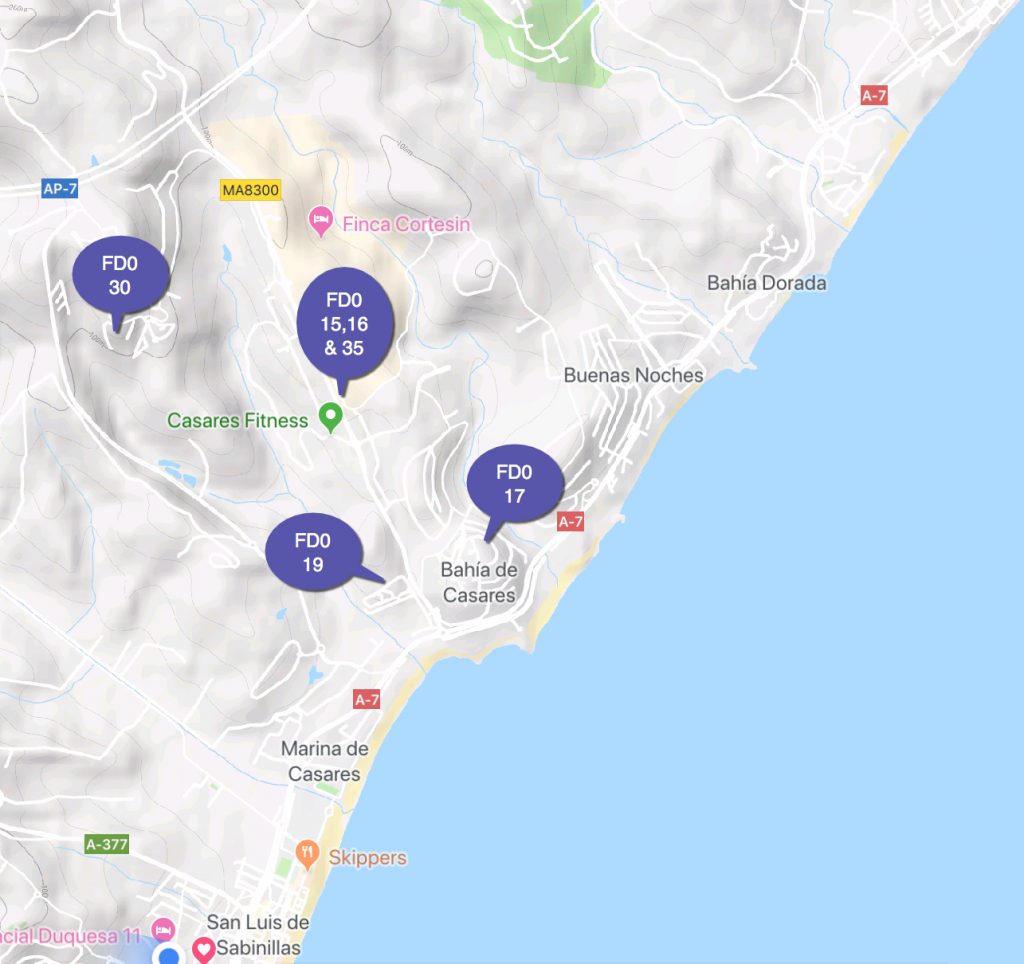 FD015,16 & 35 – Casares Del Sol
A great place to have a holiday right in Casares Costa, a very sort after area with the charming pueblo of Casares in the mountains behind.
These apartment offers everything you need while enjoying yourself on holiday. Air conditioning throughout. The apartments also have a safe to store all your personal belongings. A good size terrace which has the sun all day and overlooks the pool below.
The coast boasts many restaurants and local shops, pharmacies, post office (to send your holiday post cards back) banks and as many coffee shops as you could wish for.
There are just plenty of golf courses nearby with the famous El Finca Cortesin golf club just 5 mins away which hosts the Volvo Matchplay Championships. Casares Costa golf just 2 mins away and many more besides. There are plenty of other activities on the beach, which has won any awards for its cleanliness.
The links below will take you to the apartments website.
www.novasol.com/holidayhome/spain/holiday-rental-casares-ean714
http://www.novasol-vacances.fr/locationvacances/espagne/andalousie/casares/appartement-casares-costa-eas113